Frequently Asked Questions
The Point Clinic is dedicated to achieving the highest quality patient care. We work to the highest possible standards in everything we do.
Professional codes of conduct are in place throughout the clinic as well as a Patient Charter, a copy of which can be viewed here
If you have any questions that do not appear here, please ask us, we're happy to help.
Osteopathic Treatment
What should I expect on my first visit?
We take time taking a details medical history, including information about lifestyle and diet and this may take a little longer than usual. Usually an appointment is around 30-45mins.
What should I wear to my appointment?
If you're seeing an Osteopath or Massage Therapist we recommend you wear clothing such as shorts and a vest top although it is sometimes necessary to undress to your underwear so please wear something you are comfortable in.
For Personal Training appointments you should wear suitable exercise clothes such as leggings/shorts, a vest and trainers
How many appointments will I need?
This all depends on what you're seeing us for and it is almost impossible for any practitioner to tell you this before an initial consultation or exam. However, during your first appointment with any of our Clinicians, they will be able to give you an idea of how long it will be before you reach your desired goal.
How long will the treatment take?
Have a look at the individual service pages for further information but approximate appointment times are:
30-45 minutes for Osteopathy and
60 minutes for Massage, Nutrition or Personal Training and Reflexology.
Times do vary if it is your first session with us.
Who can be treated?
Anyone – our youngest patient was just 4 days old!
I'm under 16, can I still have treatment?
Absolutely, although our Code of Practice requires you to be accompanied by an adult, even if you don't feel you need to be.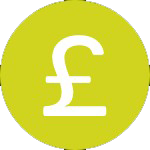 Payment
How much is an initial and follow up appointment?
We don't charge any differently for your first or follow up appointments. All appointment costs can be found on our Prices page.
How much does treatment cost?
Our treatments range from £30.00 to £65.00 depending on what you're coming to us for, have a look at our Prices page for more details.
Can I visit The Point through my health insurance?
Yes, the majority of our Practitioners are registered with all major health insurers, please let us know when you book which insurer you are with and bring your policy details to your first appointment. Please note you may need to check which practitioner you have been authorised to use and/or whether you need a referral from your GP.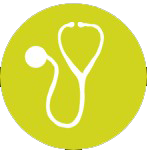 Practitioner
Which Practitioner should I see?
Read our Practitioner pages to find out ore about each of our Clinicians, some do have specialities or particular interests that may be relevant to you. If you'd like some guidance, simply let us know what you'd like to work on when you book and we can help you decide.
Do I have to see the same Practitioner every time?
No, The Point Clinic is designed to work as fluidly as possible and your medical history, diagnosis, and treatment plans can be viewed by any Practitioner you choose to book an appointment with. You can swap, stick to the same or a combination of both, it is entirely up to you and we encourage patients to see whichever Clinician fits with their schedule
Can I request a specific practitioner?
Yes, all Practitioners are available to all patients, although some health insurance companies will specify who they wish you to see so check first if you're coming to us through your insurer.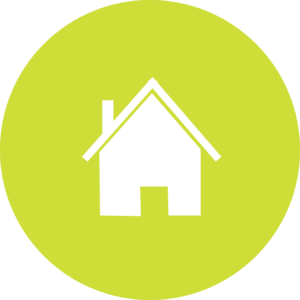 Other
Are there changing facilities?
We have a large bathroom on the ground floor that has plenty of room should you wish to change whilst here.
Is there disabled access?
Yes, The Point is in a relatively new building with full disabled access. It is helpful to know if you would prefer a ground floor consultation room, please let us know when you book.
Where can I park?
We have numerous parking spaces, the majority of which are right outside our door. Within De Grey Square itself, you can park in any space marked with a number 1 (our number within the square), or a V (for visitor)
Can I bring someone with me?
Yes, all of our treatment rooms have enough space for anyone wishing to bring a family member or friend with them.
Is it OK to bring my children to my appointment?
We're a child friendly practice. We do ask you to keep your children with you at all times though as we're unable to have any unsupervised minors in the clinic.
How can I work for The Point?
We're always on the look out for talent and our Clinic Principal runs a thorough training plan. We believe in sharing our experience and in the development of high level clinicians and staff.
If you would like to work for the clinic as either a Clinician or a member of support staff, please contact us through our careers page